A leisurely time at Tagiru.

Starting a day with yoga (Optional). Enjoy 3 meals and take 4-5 Ayurvedic treatments. In between those, you can relax on the beach and also can swim in the sea. Meditation and cooking classes are occasionally held in the evening.

Below is to give you an idea of spending a day at Tagiru.
One Day
6:00
Good morning
Take a walk along the beach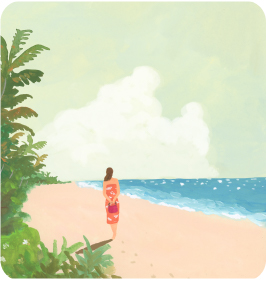 7:00
Breakfast
8:30
Consultation with doctor
Morning treatments
12:00
Lunch in the garden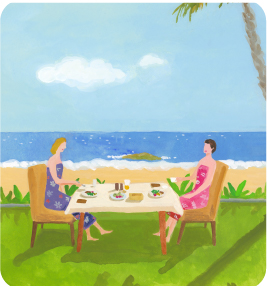 13:00
Afternoon Treatment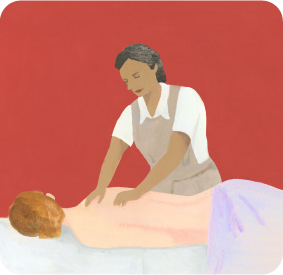 15:00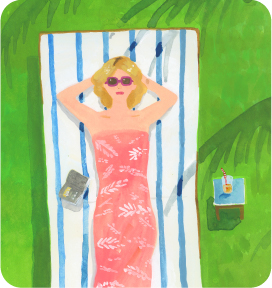 16:00
Watching the sunset and chill
18:00
Dinner
19:00
20:00
Reading books in the library
22:00
Good night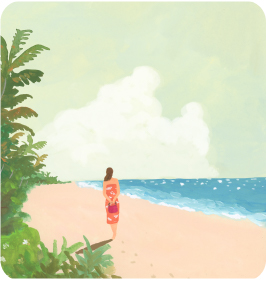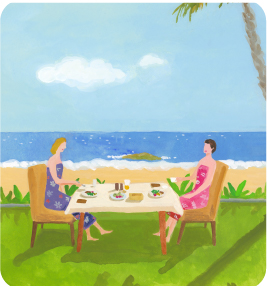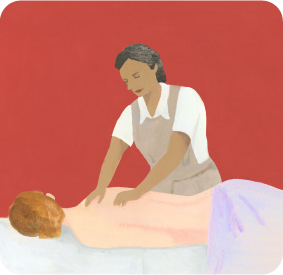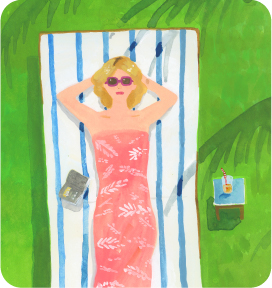 Optional activities

Yoga or Tai Chi every morning
Meditation class by monk
Music therapy
Ayurvedic cooking class etc ...
Small events are held during your stay not only comforting your mind and body, but also to get some ideas of Ayurveda, yoga and meditation to practice by yourself. All are optional, so please feel free to participate anytime up to your condition.